So tonight I decided to write a short post on…my trusty. So… who is my trusty?
It's no other than my new balance 630! I've own is since 2012 and boy, it's so comfortable! Well it has accompanied me through gym session, running at stadium, work-out session and now running on concrete ground. ❤ thank you my dearest! You have been with me since so long ago and you are still very lasting! Thankkkkkk you!
Our encounter was really funny. It was at IMM, and I saw you (blue attracted me) and you were HALF PRICE. ($50+) and I tried on, fits and I left the shop with you. After that I saw the same shoe at queensway selling at $70 or $90 and I therefore convinced myself, you were my best buy ever. 
3 years with you and we have been through a lot. You saw me through the first time I managed to push myself through without stopping (dec 13) and my first 5km run (may 14)! Thank you 😀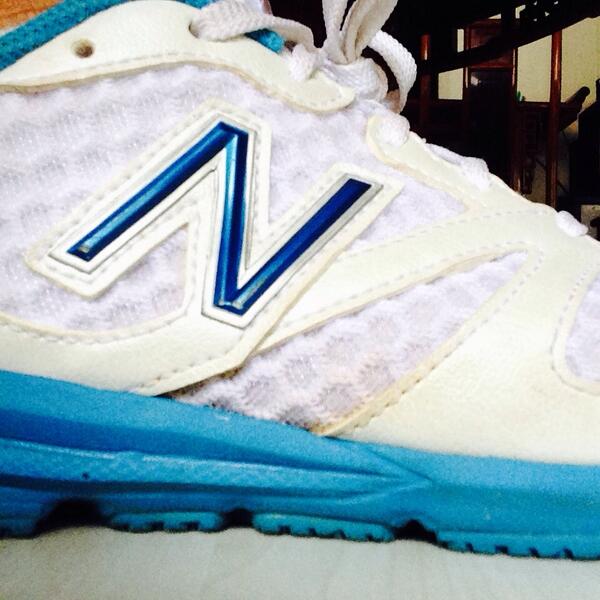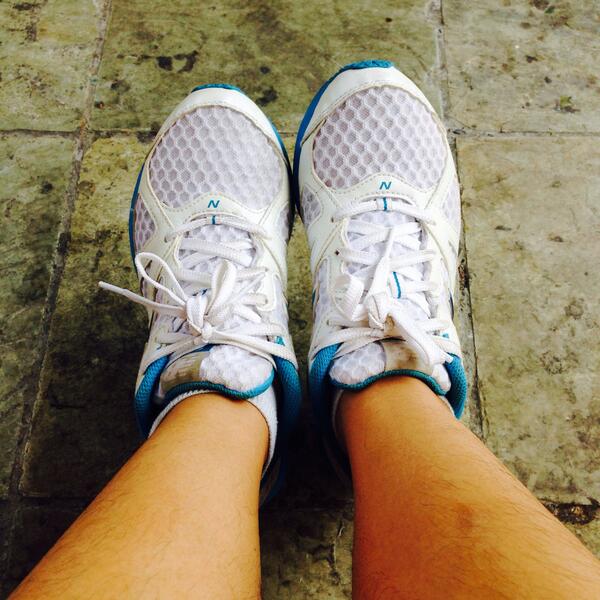 And shoe wears and tears, and I guess it's time to find another trusty pair of shoes to keep me running further and faster. (of course a lighter pair of shoe with better sole.)
I do hope I get another pair of new balance because it's good but at the same time Nike is sooooo tempting. Whatever it is, I hope my next pair of running shoes will bring me to greater heights, and of course more achievement unlocking, with its companion! 😀
Meanwhile I'm still going to wear my trusty till I can find another companion.